Website revamp
Sat 24 October 2015
I recently revamped my websites. Turns out they were pretty hideous before! I remember being so proud and pleased with how they looked. I guess my aesthetic taste has evolved.
mcla.ug
First up for redesigning was my homepage, mcla.ug. Let's see how it used to look: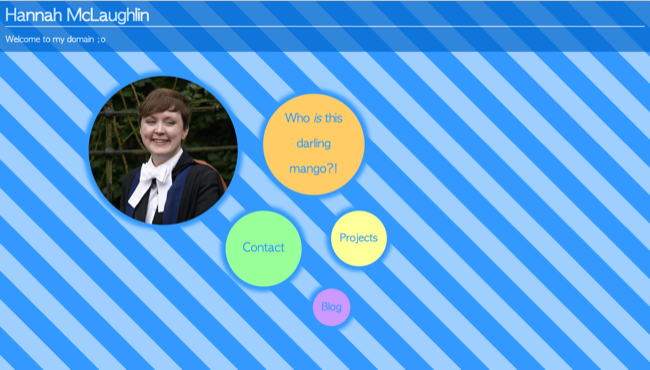 GARISH AS ALL HELL. It reminds me of bubblegum. It's cute! But it is not how I want to present myself. At first I thought I would do a complete redesign, something like this: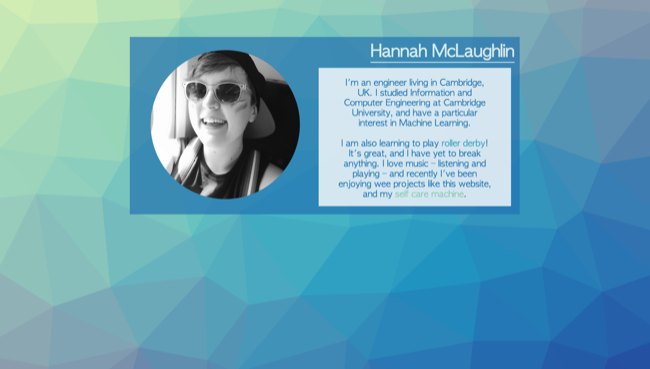 Gone were the fun bubbles! Gone were the box shadows! Gone was the intense stripey background! I got the triangle background from Trianglify -- take a deek.
In the end, I decided I wanted to keep the bubbles. They're fun, I think, and by changing the colours it became colourful but not garish, and removing the box shadows made it all feel much cleaner.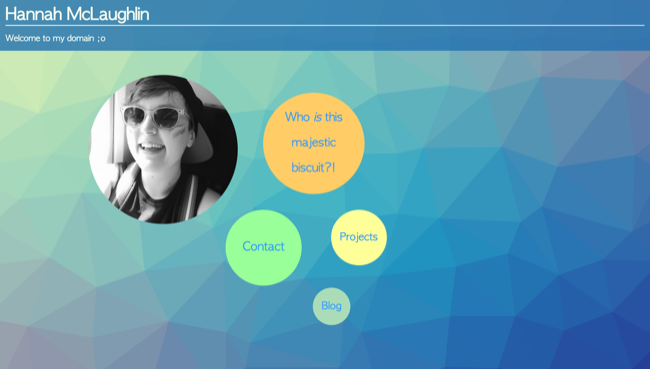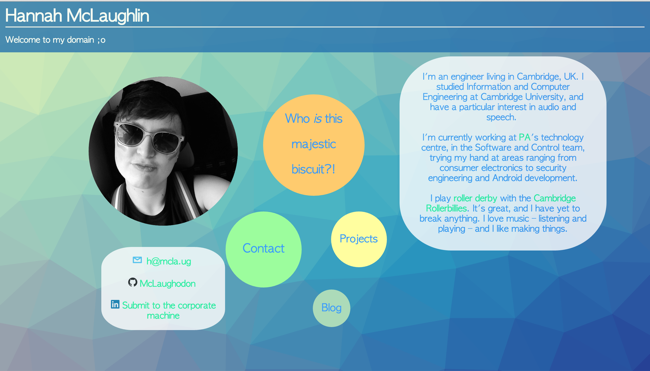 I updated my bio as well. I also realised I hadn't vertically aligned the text in the text boxes! I remember not being able to figure out how. A quick google brought me to this page. I have no idea how I missed it previously, but it was just what I needed.
self-ca.re
My self care machine was also looking decidedly suboptimal. What was I thinking, using such a busy pattern for the background?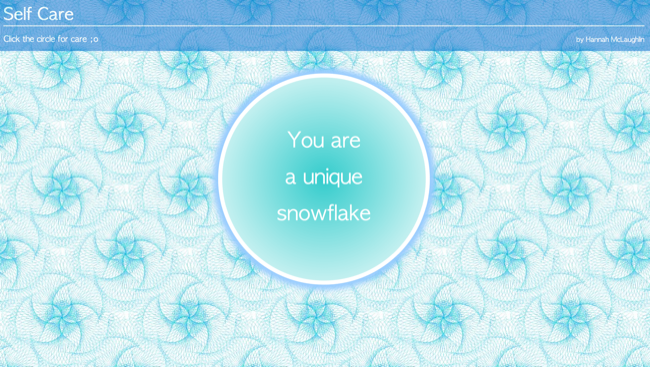 I trawled the internet for ages trying to find a background I liked that was free, and eventually found this nice triangle background. It ties in nicely with the triangles on my homepage. I removed the border and hover box shadow on the main circle -- clean and simple is my new goal!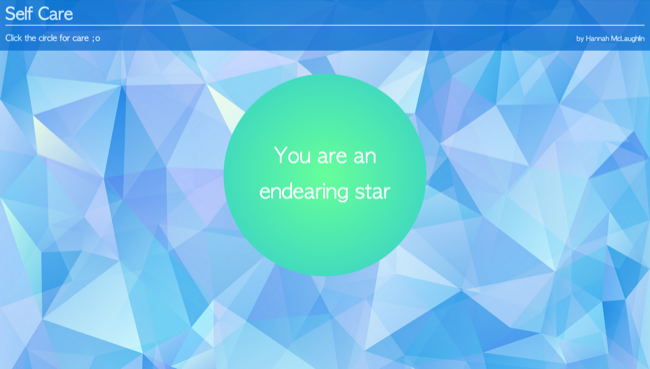 Most importantly, I added a favicon of the happy blushing emoji.
I look forward to deciding these new designs are hideous in a year's time, and revamping all over again. ::: :::